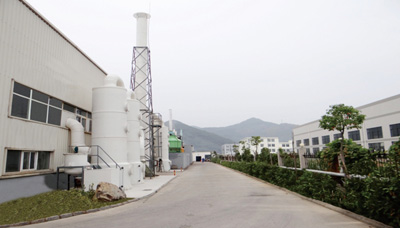 Ningbo Haishuo Biotechnology Co.,Ltd.are the premier supplier of food-grade and pharmaceutical-grade amino acids, and the worldwide market leader, we were specializing in producing and selling amino acids.We had an unmatched level of quality, consistencey and reliability-in the business to prove it. Ningbo Haishuo Biotechnology Co.,Ltd. produced amino acids for various industries including Biopharmaccutical, Nutrional,Food & Flavor and Cosmetic.We exported all of products to all over the world,and was enjoied high reputation.
In order to meet more customers' larger quantity demand,we built the new plant in Ningbo Xiangshan East-city Industrial Zone Zhejiang province to enlarge our production capacity.Now our company has already formed a remarkable scale to produce a series of 1800 MT L-Cysteine Hydrochloride Monohydrate,120MT L-Cysteine Hydrochloride Anhydrous, 120MT S-Carboxymethyl-L-Cysteine,120MT N-Acetyl-L-Cysteine and 1000MT L-Lysine Hydrochloride according to the international standard per year. In 2009,we will produce new products such as Nacetyl Amino Acids and Ester Amino Acids in our new plant.
We welcome the colleagues from all walks of life to patronize, cooperate wholeheartedly!